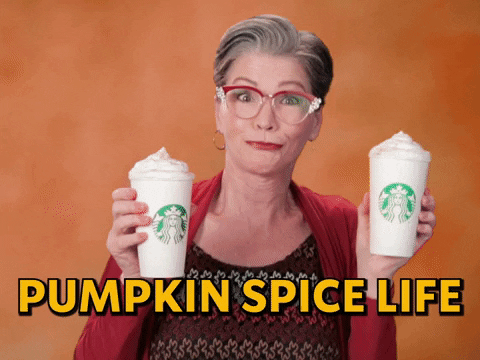 Thank you to Sam @ Fictionally Sam and Clo @ Cuppa Clo for hosting this year's Bookending Autumn 2019 series! Click on the Bookending Fall Icon to see the announcement page.
Today's prompt is hosted by Meeghan @ Meeghan Reads! 🥰
You're going to a Halloween party with some (fictional) friends. You're late to pick up costumes from the store and there's only just enough for each of you, so who is going to dress up as what?
Oh my gosh! Do I even dress up for Halloween anymore? Do I even have friends anymore?!
I mean clearly since we are basic bitches that didn't even think about being prepared, we're going to dress up our Hogwarts colors of course. Since we don't have the moolah for buying the actual robes – which we really should have already – we'll just rock some Muggle shirts. It's doable, am I right?