I can't even believe that I got nominated for this again. Thank you so much Sofii @ A Book. A Thought for thinking of me! I love your energy and your personality, and I absolutely adore talking with you. I hope we can become friends.
Rules
Acknowledge the blog that gave it to you and display the award
Answer 11 questions that the blogger gives you
Give 11 random facts about yourself
Nominate 11 blogs and notify them of their nomination
Give these blogs 11 questions to answer
if you had to describe yourself in three characters, which ones would they be?
Oh man, am I even worthy enough to be three of my favorite characters? And honestly who would I even pick?!
Hermione Granger, Isabelle Lightwood, and Iko (The Lunar Chronicles). Links to the original artwork is on their names so you can admire them properly.
what was the last book you DNF'd?
I don't even really DNF but I actually have ONE book on my list!
how many books are on your tbr?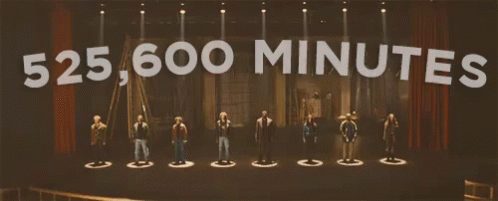 Just kidding. It's closer to 1,500 or so. Still cleaning that up and I know there are some books that I haven't added yet so we'll see.
which characters would you swap lives with?
The same three at the top but also…
I'd love to be able to travel to real and fictional worlds and learn all about their history up close and personal. I mean, maybe I can go without the shitty father and dead mother, but hey. We can't be choosers I guess.
who is your favorite villain and why?
the evil queen of course. Hail Queen Regina (which is basically saying queen twice, isn't it?) Doesn't matter. She's my favorite. I love her. Can't explain it well enough but I love her so much. Which reminds me I still need to finish this series. Or just start it from the beginning like I always do when I don't want to finish a series.
Why am I like this.
what is your go-to book recommendation?
Well I don't have any more go-to recommendations anymore but I would have to say the book that I'm highly recommending now is
what inanimate object do you wish you could eliminate from existence?
slavery
what movie can you watch over and over without ever getting tired of?
what was the last book you read that made you cry?
which fictional character do you think would be the most frustrating to meet in real life?
Jack King from Opposite of Always. Ugh and if you read my review on it, you'll understand why.
what social stigma do you think society needs to get over?
If I call myself fat, that doesn't mean I'm calling myself ugly.
random facts about me
I live in Virginia but I will forever be a Hawaii baby.
I've only experienced two winters in my entire life.
I would love to live in Japan.
I just recently found out that I have some Indonesian in my DNA.
I think I've increased my reading speed this year and I'm so proud of myself
I love blogging and interacting with everyone on here.
I suffer from depression and anxiety, but I'm working on getting better.
I used to be an extrovert but I feel like I'm more of an introvert now.
I'd rather spend my days in the house reading and cuddling with my dogs than going on adventures anymore.
But if I did want to go on an adventure, it would have to be taking a trip outside of the United States.
I wish I was artistically inclined because I want to surround myself with beautiful art all the time.
YOU!
What is your least favorite genre and why?
If you could switch places with any character (book, TV show, or movie) for a day, who would you switch with and what would you do?
Which character has an outfit that you'd love to wear?
What song would you pick as your theme song?
Should books come with a soundtrack or a playlist while reading it? Why or why not?
Do you like to create playlists for the books you read?
How do you feel about dream casts?
If you could adapt any book into a TV show or movie, which one would it be, what format, and who would be the main cast?
Do you read the book or watch the TV show/movie first?
If you could pick someone to write and perform a song inspired by you, who would you pick?
What is your favorite music video to watch as of right now?
And that's it! Remember if you want to do this one, you are hereby officially nominated to answer my questions because I want to read your answers! Thanks again so much for thinking of me and I can't wait to hear from you all soon!