Title: Into the Wildbarrens
(The Gems of Elsana #1)
Author: Christian Sterling
Genre: YA Fantasy
Format: eBook
Length: 350 pages
Publisher: Independently Published
Publish Date: July 17, 2019
Rating:  ★  ★  ★  ★ 
Recommend: Yes
Disclaimer: I voluntarily read and reviewed an advanced copy of this book. All thoughts and opinions are my own. Thank you to BookSirens for this free copy.
I had to speed read and listen to this book fairly quickly to get through this before the deadline (today!) but I think I did it! I'm sorry, BookSirens! I'll do better, I swear. I still enjoyed it regardless.
Falin the Wizard is the main guy in the whole group. Wizards are born every one thousand years, and there are always only ten at a time. Falin spent his first twenty years of existence on Wizard Island, learning the craft and preparing for his quest to find the Gems of Elsana, which will enable him to control the elements and become a full fledged Wizard. As he gets introduced to his Champions on his quest, he has come to love them as if they were his children, wanting to make sure he does his duty to protect them from harm as long as they are supporting him – and longer.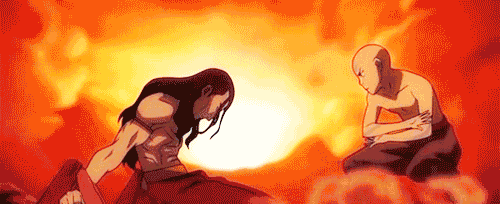 Melquin the Healer, Sage of Mystics is the first Champion that joins Falin's quest. She is the only other person that has some form of magic, but as a Sage, she is inherently weaker than a Wizard. That definitely doesn't stop her though, and she ends up teaching Falin a thing or two that even he didn't learn from the Wizards, like how to speak to animals. They are called beastsayers in this world. She is one of my favorite characters, and I think she may be the most reasonable in teaching Falin how to navigate the outside world.
Carthon, Warrior to the Drakkish Senate of Vartulis may seem like a brooding soul, but that's because of the history of the Drak. They were manipulated by the Dark a long time ago and they were originally Elves. People see them as not trustworthy because of how they were shifted to the Dark, but they are fiercely loyal and strong. Carthon is quiet, but he ends up having a family in this group – although that will never replace the parents he lost.
Nym the Assassin, Defender of Lelyalis, Resident Elf is one of my all time favorite characters – besides Mel – and she is one bad ass chick. Elves don't unite under a leader, and they have learned how to collectively make decisions and stay civil with one another. She is very acrobatic – I mean, she is an Elf after all – and she's a very energetic and almost hyper one. She has a very personable nature, and she's able to get Carthon to open up. They even become lovers from the looks of things, and I wouldn't even be sad about it.
Bossador, Prince of the Madorians, heir to the throne of Rodrellan is of Madorian royalty. He is also apparently super tall – almost Giant like but not a full Giant since they were killed long ago. Think of the Madorians as the descendants of the Giants. He initially clashes with Carthon because of the history between Madorians and Draks, but this quest may help to put their differences aside.
Rederick of the Freelands was initially a prisoner for "stealing" some of the Duke's wife's jewels – all a total misunderstanding of course – but he and his friend – mentioned below – were assigned to basically help Falin and his champions safely navigate The Wildbarrens to finish their quest. Apparently there may be a gem in there, and it's a very dangerous area. Only these two are known to have made it out of there alive. He has a complicated past, but it doesn't keep him for seeing the good side of life. He also goes by Red.
Jimbuah Kah is a Skully and Red's companion. We aren't sure of what language he speaks, but Red is able to understand him and serves as translator. Jimbuah, also goes by Jimmy to his friends, is a funny guy and loves to play dress up. He's almost a kid at heart, but a very strong fighter as well.
Falin and his Champions set off to find the four Gems of Elsana. Each Wizard before him has found their own set of gems – still not sure how that works, but I digress – which will enable them to manipulate the four elements and give them access to their full powers. However, each Wizard has had to go on a quest to find these Gems, and has always had four Champions from each Kingdom under the Crown. There are some side quests along the way, and while there is some animosity between Carthon and Bossador in the beginning, the group ends up learning how to be a true family and end up saving each other during many battles.
Oh, you know how I mentioned that there are always ten Wizards in existence, who serve the God of Light? Well to balance that out, there are also ten Warlocks that serve the God of Dark, and it seems like this time around, they are planning something really bad. Usually the Warlocks don't band together, but during this quest, Falin and his group see three of them together.
I love that there are two girls in this group. I love that their worth is never questioned by the rest of the group. I love that they are sometimes even stronger than their boy counterparts. I love that there isn't any gender hating or anything in this novel. They were all chosen for a certain skill set, and they bring their A game in every single fight. I loved the teamwork, and I loved that Falin never treated his Champions as if they were his servants, but more like his family.
I kind of don't like that I don't know if there's going to be a sequel. Like, gimme me more Mel. Gimme more Nym. Gimme more Jimmy! I love them all though, seriously. There really wasn't anything about this that I didn't like, except for the occasional grammatical errors.
I hauled ass trying to finish this on time and I freaking did it. I'm so happy I did. I think this was one of my favorite Indie books that I've read in a long ass time. I think if you want a fantasy novel about teamwork with the occasional side quest along the way, totally read this.
Additional Disclaimer: I received an advance review copy for free, and I am leaving this review voluntarily.