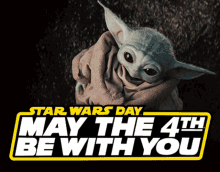 There you go, for all my Star Wars fans. It's a fitting day to get a post up again. It's also Asian (American) and Pacific Islander Heritage Month and I'm so happy for it. I rep my Asian and Pacific Islander heritage all day every day, and I love being able to see AAPI pride all over the place. It may not be the same here as it is in Hawaii, but I'm still happy to be able to dedicate this month (honestly all the time tbh) to celebrate and read novels about, written by, and for our AAPI family. I'll share some of my favorite books and most anticipated reads on my bookstagram, and hopefully I'll also update my library with the books I still haven't purchased yet.
Clearly this year has been pretty rough for me, and I'm still slowly trying to reintegrate myself into the bookish community, or at least just get back to reading and blogging again. I came back from my IG hiatus on May 1st, so that's a start. So my ten recent reads are not as recent as others, especially since I stopped reading for a couple of months. Let's see what I've read.
**Click on the book's title to go to its Goodreads summary
I just finished this book yesterday (well today if you're counting when I'm writing this post) so it's pretty fresh in my mind. I listened to it on Audible for a book club that I'm in. The book club is actually part of my husband's command – the significant others of the sailors I mean – and this was our first book.
It was a pretty good read, and I enjoyed how everything came together in the end. I enjoyed the concept of having this entire operation dedicated to crypto-analyzing coded messages intercepted from the Germans. Oh, this is a WWII-era novel. Yes, I know there's a bunch of them, but I did enjoy this one a lot more than some other ones.
This was a comfort reread for me because I had been in a reading slump. I enjoyed the story the first time I read it so I knew that listening to it again would help me just clear my mind and try to get into another book. I read this one back in the beginning of April, so definitely a while in between books.
This was another slight comfort reread since I enjoyed this book the first time around. I was trying to refresh my memory of what happened in this one and which characters were mentioned here so I can better get into the sequel, but I ended up losing the energy to read it now. I'll have to try again when I get back into a romance mood, I guess.
I finished this one back in March but I made the mistake of not making sure I wrote my review immediately. That's been a problem for me lately. I'm usually better than that but alas, I'll have to give myself some slack. I adored this book so much and there were a lot of things that happened in here that I was NOT anticipating. I'm curious to see how the sequel will close everything up and whether or not Roma and Juliette will have the same ending as their namesakes… I certainly hope not.
I read this for another book club / meeting that I was supposed to attend but I ended up not having the energy to be present. This book did make me interested to learn more about the Gates Foundation for sure and see what kind of progress they have been making since this book was written.
I was so freaking happy to see how Samiah's career went throughout this novel. I don't usually have the pleasure to read novels about women killing it in STEM, you know? And I was so happy to see Samiah keep her focus on her dreams as much as she could, even with the whole scandal regarding her ex in the beginning of the novel.
Now, while I did love the premise of this novel for the most part, there definitely some aspects that really pissed me off, and I don't know how I feel about the ending. If you aren't opposed to spoilers, I recommend reading my friend Emer's review on her blog here: A Little Haze Book Blog.
This was another reread – I seem to have done a lot of rereads this year – and this is one of my favorite historical fiction YA novels. Like June Hur said, there's not a lot of YA historical fiction novels that take place in this time period (1800s Joseon, in case you wanted to know). I personally I know of this one, and Hur's writing just truly transported me back in time and kept me immersed until the very end. I look forward to reading her second novel The Forest of Stolen Girls.
Another reread! Oh by the way, a lot of the rereads were done by listening to the audiobooks, so I could see how the narrator did. So far, all of the narrators have been perfect for the books they performed. I was also preparing to read the sequel for this novel, but didn't end up getting to it yet.
I also need to review this one, but didn't end up getting to it yet. So I'm sure this means I'll be doing another reread of this in the near future. Goo is another auto-buy author for me. I've read two books from her so far, and both of them have been perfect to me. I enjoyed this story and how so many life changing events could happen in a single night, and they don't have to be LARGE, INTENSE events to have a major impact.
Another reread. I loved this novel from the moment I first picked it up. I loved the storyline and the world that Ifueko immerses us into while we follow Tarisai's journey through life. I enjoyed seeing the relationships between the children on the council develop, and seeing them eventually grow up and see if any of those relationships develop deeper. I can't wait for the sequel, and I can't wait to read all of Ifueko's books.
I'm a little disappointed at my ratio of POC : white authors for this post, since I really want to continue my effort to read more from POC authors. Since I'm also making it a point to review books from POC authors as a priority, I need to eventually go back to making sure that I do write these reviews and post them accordingly. While there are some white authors that I do enjoy reading, I still want to ensure that the majority of my reading is not skewed unfairly. If that makes sense. Of course, this doesn't mean that I won't ever read novels from white authors, especially when there are so many other elements that make up diversity than race.
I think I was supposed to write a one line review for these books. I think some of them have actual thoughts over others. I think it's okay though. Welcome back to Top Ten Tuesdays.