It's topics like this that make me want to choose some of my favorite TV shows or movies too! I may just do that actually, to show off my favorite side character ever because she deserves all the love.
Thank you so much to Kibby @ Something of the Book for hosting Friday Favorites. Be sure to check out her page for the upcoming topics, and join in on the fun.
Also, if anyone can tell me who actually made this since the link that I found goes to some weird semi-hentai porno site thing, I'd greatly appreciate it. I want to give the artist credit where it's due.
But yes, I absolutely adore Mr. Kindly, and his sarcasm is infectious. I don't think I've ever had a cat make me laugh as much as Mr. Kindly did.
He's totally a side character in the first one okay? And I never ended up reading the rest of the series, so I can't speak for his role in the other novels – except from what I've heard and Cindy's excellent video on ACOMAF that you should totally watch – so I'm gonna put him here. Also, same with the artist. It only led me to a Tumblr page that didn't work.
This is such a cute photo! And if you click on the photo, I actually got a better source for this, so yay for finally found one. I don't even really consider her a side character, but I mean… she kind of us because its the Harry Potter series, not the Hermione Granger series, which it should have been but whatever.
Seriously, this book is so underrated and like… I can't find any fan art on this series at all which is totally shitty because I love the Effigies! Chae Rin is one of the Effigies, and she is in control of Earth – Toph vibes, anyone?? I think I mentioned that in my review of this book, and I have no shame.
Yes, I'm adding a fan art drawing of Toph to reinforce my thoughts on Chae Rin Kim from Effigies.
And now, for the final favorite that is not in a book but needs all the love: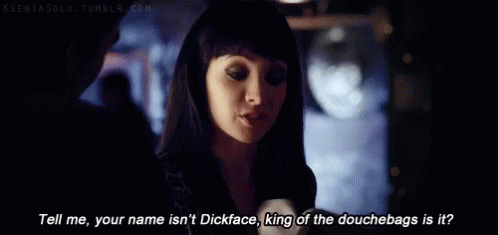 My favorite character ever omg! She is so underrated and wow. I love her so much. Also check out my original Lost Girl Book Tag because she's totally in it.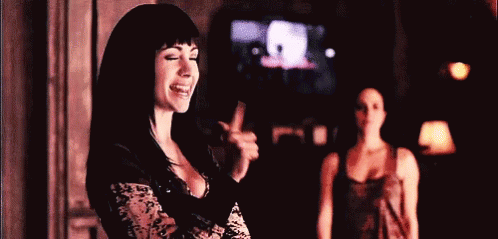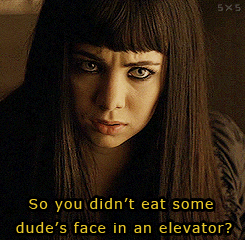 Okay I guess I'll stop with the Kenzi spam, but I mean… she needs to be appreciated more.
Love ya, fam!