I'm so glad I found Boricua Reads because she created this super fun tag that I just had to try! I may actually do this more than once, honestly.
Here are the rules to the book tag:
Put your playlist or music library on shuffle.
You must build a book list (can be read or in your TBR) out of the words in the title of the song that comes up.
Song must have more than two words in the title.
You can use more than one song if you so want.
If you can't find a book in your shelves with one of the song title's words, you can choose a book that has a letter starting with that word or the word can sound similar/be part of the one in the song title.
Then, proceed to talk about the books in the list, your thoughts or opinions on it and whether it's on your TBR or you've already read it.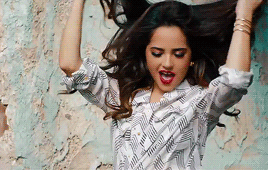 Song: I Don't Need a Man – Miss A
Books:
By the way, you should totally listen to this song and watch the music video. It's one of my all time favorite songs from Miss A.
And that was actually hard because I chose a song that I love, but I didn't really know many books that had those words in the title!